Maryland Scramble has been provided with a copy of a blistering letter from Senate President Mike Miller to Comptroller Peter Franchot. And what a letter it is. If ever a letter could leave burn marks on its way to the recipient, this is that letter.
Miller's letter is a response to Franchot's letter to Miller and House Speaker Mike Busch dated December 11, which I found here. The letter, and the first few paragraphs of Miller's response, is about Franchot's ongoing battle with Baltimore County Executive Kevin Kamenetz over air conditioning in some Baltimore County schools (subtext: word is that both Franchot and Kamenetz are eyeing the 2018 gubernatorial primary with enormous interest).
After a brief response to Franchot on the air conditioning issue, Miller's letter then turns vastly more hostile (the vitriol between Miller and Franchot is nothing new) and of course entertaining for those of us who are not the target of the Senate President's wrath. Excerpts don't do justice to it - it's like a music album that has to be heard in its entirety to be fully appreciated. Here's the rest of the letter: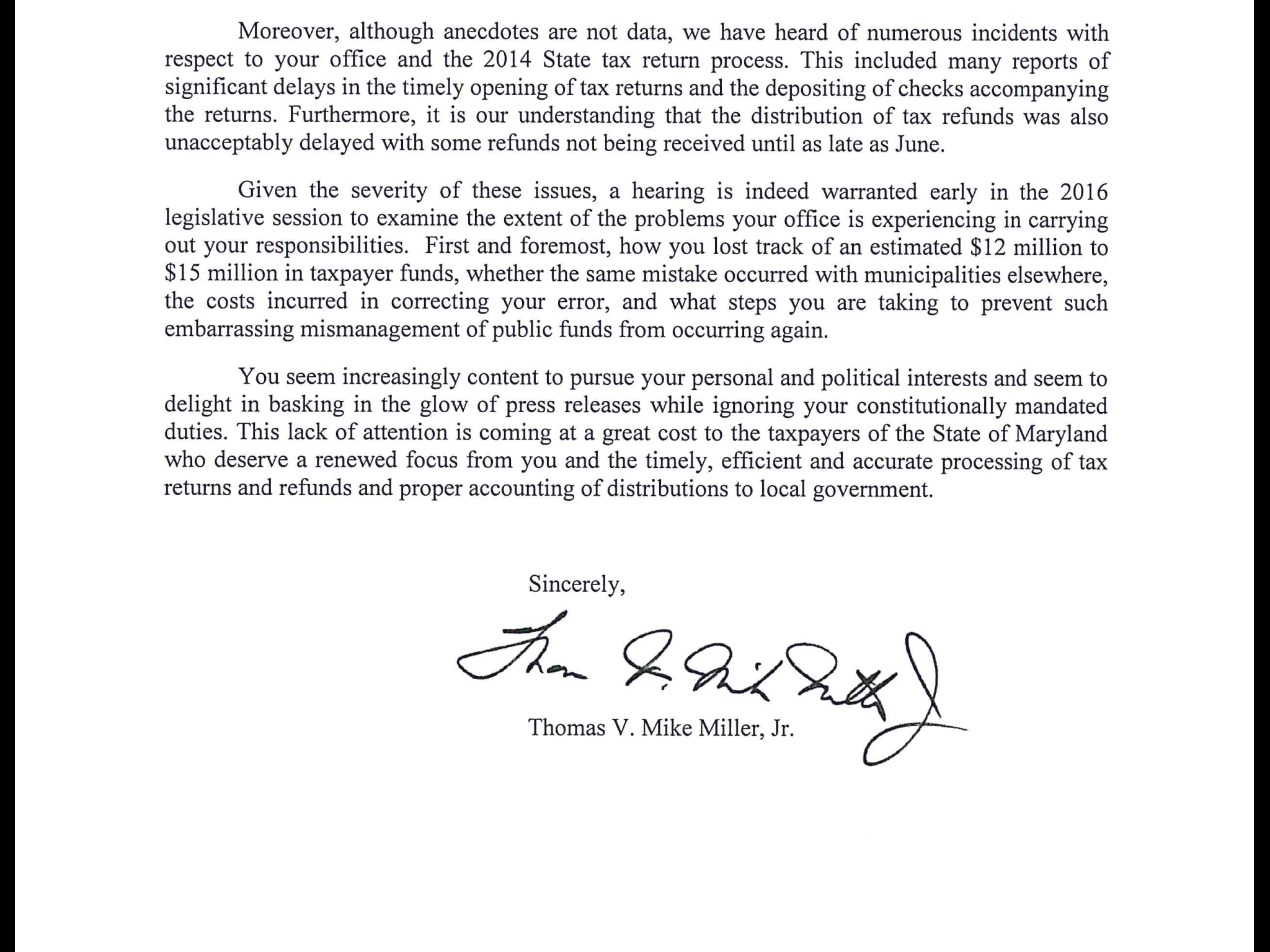 Pass the popcorn, please. The 2016 legislative session is gonna be fun with a capital F. And don't even get me started on 2018.