A couple of pictures from a very wet and very humid parade this morning. Wasn't the best day for pictures - but kudos to everyone that came out in the rain, you're all hard core paraders.
Chris Van Hollen and some of the Tom Hucker crew just before the parade started.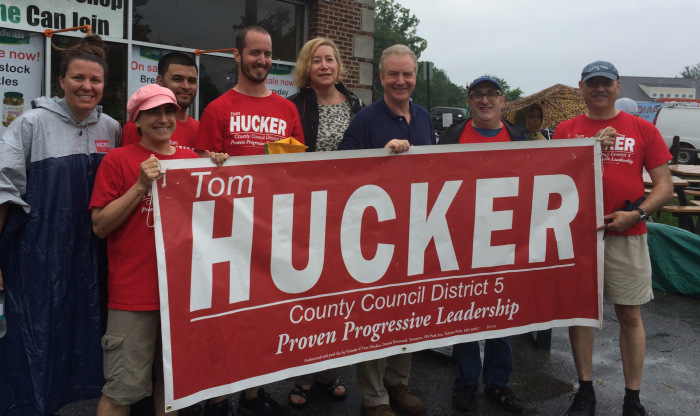 Chris Van Hollen, always in motion. Always.